CPR Events
Recent Briefings and Conferences
The Center for Progressive Reform hosts periodic conferences and briefing sessions on a range of environmental, health and safety issues, often examined through a regulatory lens. Below is a sampling.
Congressional Briefing: Anti-Regulatory Myths: What Regulatory Critics Don't Tell You
CPR's June 25, 2013 briefing for Members of Congress and their staffs focused on debunking a number of myths about regulation -- that it hinders job creation and economic growth, that executive branch agencies regulate without legal authority or accountability, that the annual cost of regulation is $1.75 trillion, and more. These myths, popular though they may be among anti-regulatory forces, are fabrications, as was explained in detail by a panel of experts, below, left to right, John D. Walke, senior attorney and clean air director for NRDC; CPR executive director Jake Caldwell (moderator); Margaret (Peg) Seminario, director of occupational safety and health for the AFL-CIO; and Sidney Shapiro, university distinguished chair in law at the Wake Forest University School of Law, and member scholar and board member of CPR.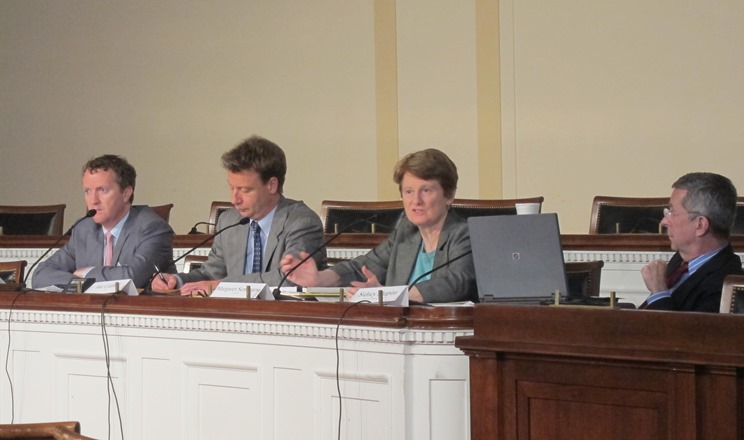 Ensuring Accountability among Chesapeake Bay States
The Center for Progressive Reform and the University of Maryland Francis King Carey School of Law hosted the annual Ward Kershaw Forum on Friday, October 21, 2011. The event was a day-long exploration of how to ensure that Chesapeake Bay states and the EPA are accountable to each other and the public for Bay restoration efforts, particularly in light of decreased funding levels for permit writing, monitoring, and enforcement and repeated attempts to undercut the Clean Water Act.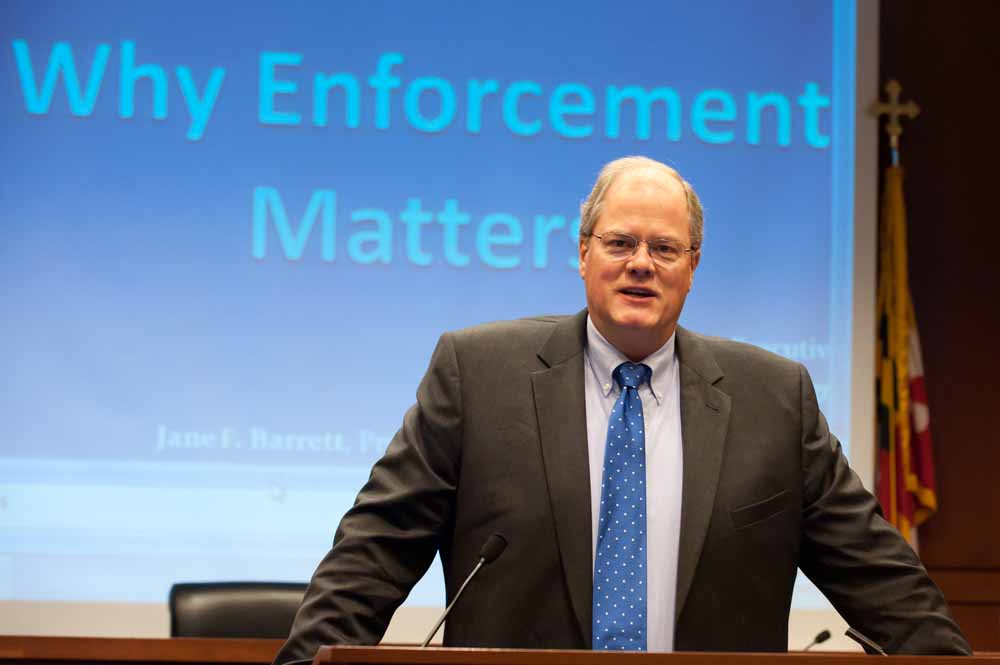 Maryland Department of the Environment Secretary Robert Summers.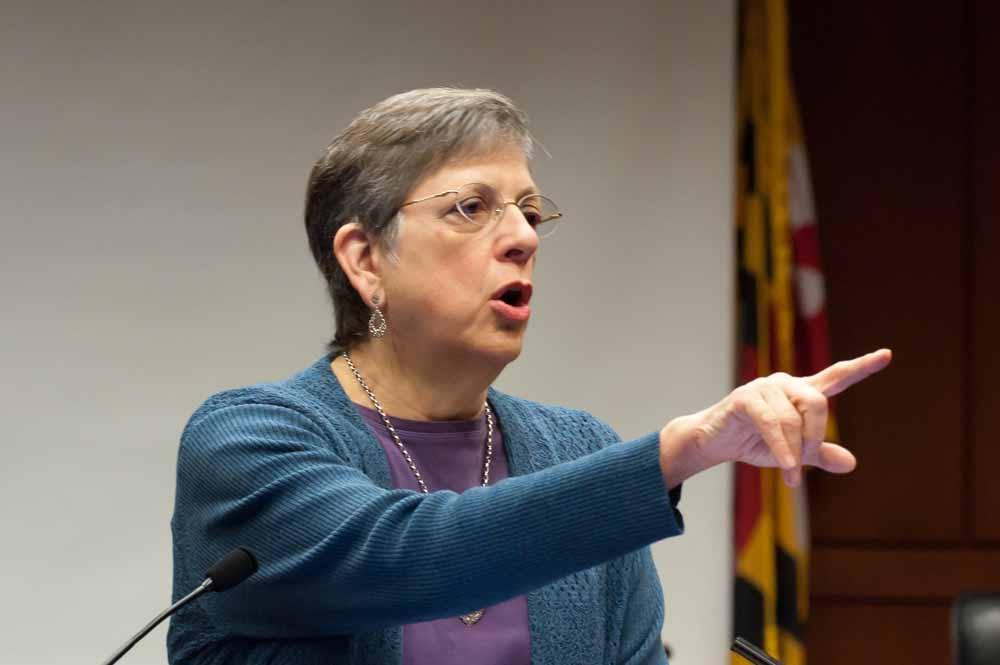 CPR President Rena Steinzor.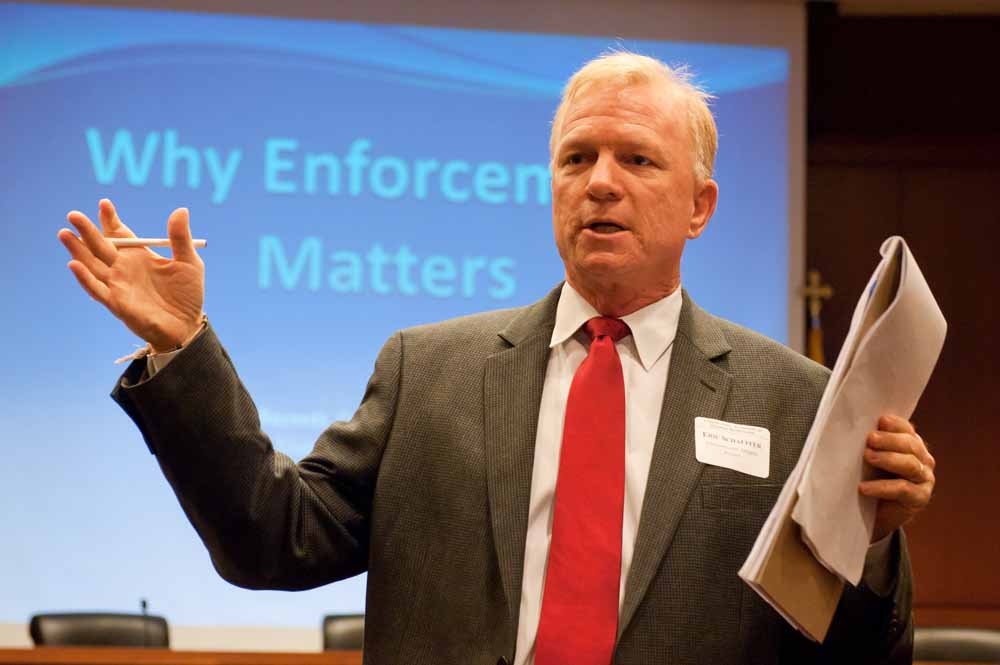 Environmental Integrity Project Executive Director Eric Schaeffer.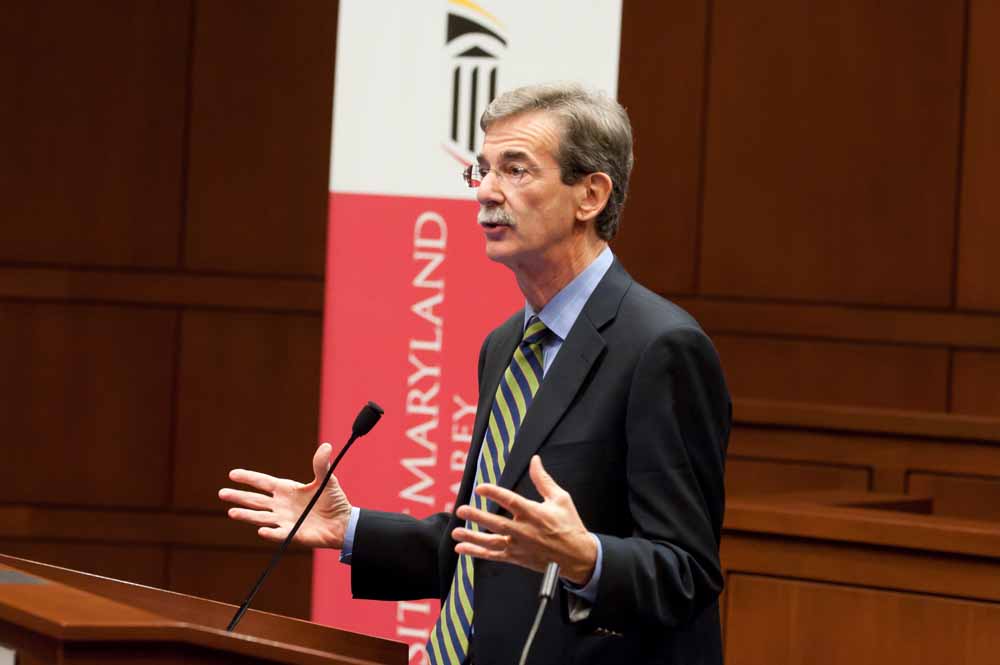 State Senator Brian Frosh.
---
A New Progressive Agenda for Occupational Safety and Health
CPR's June 30, 2011 conference, "A New Progressive Agenda for Occupational Safety and Health," brought together leaders in the field to discuss current challenges and solutions.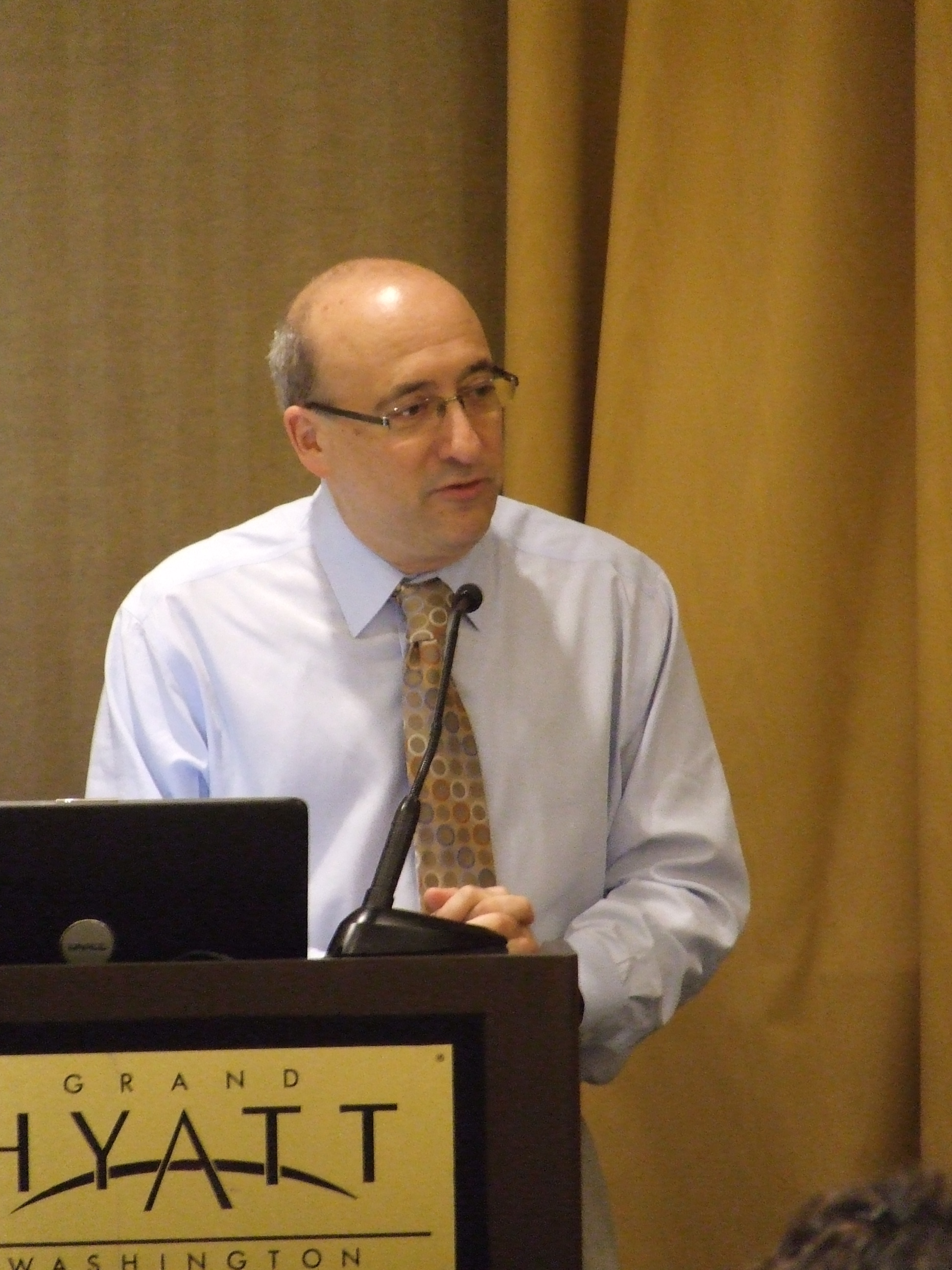 OSHA Administrator David Michaels.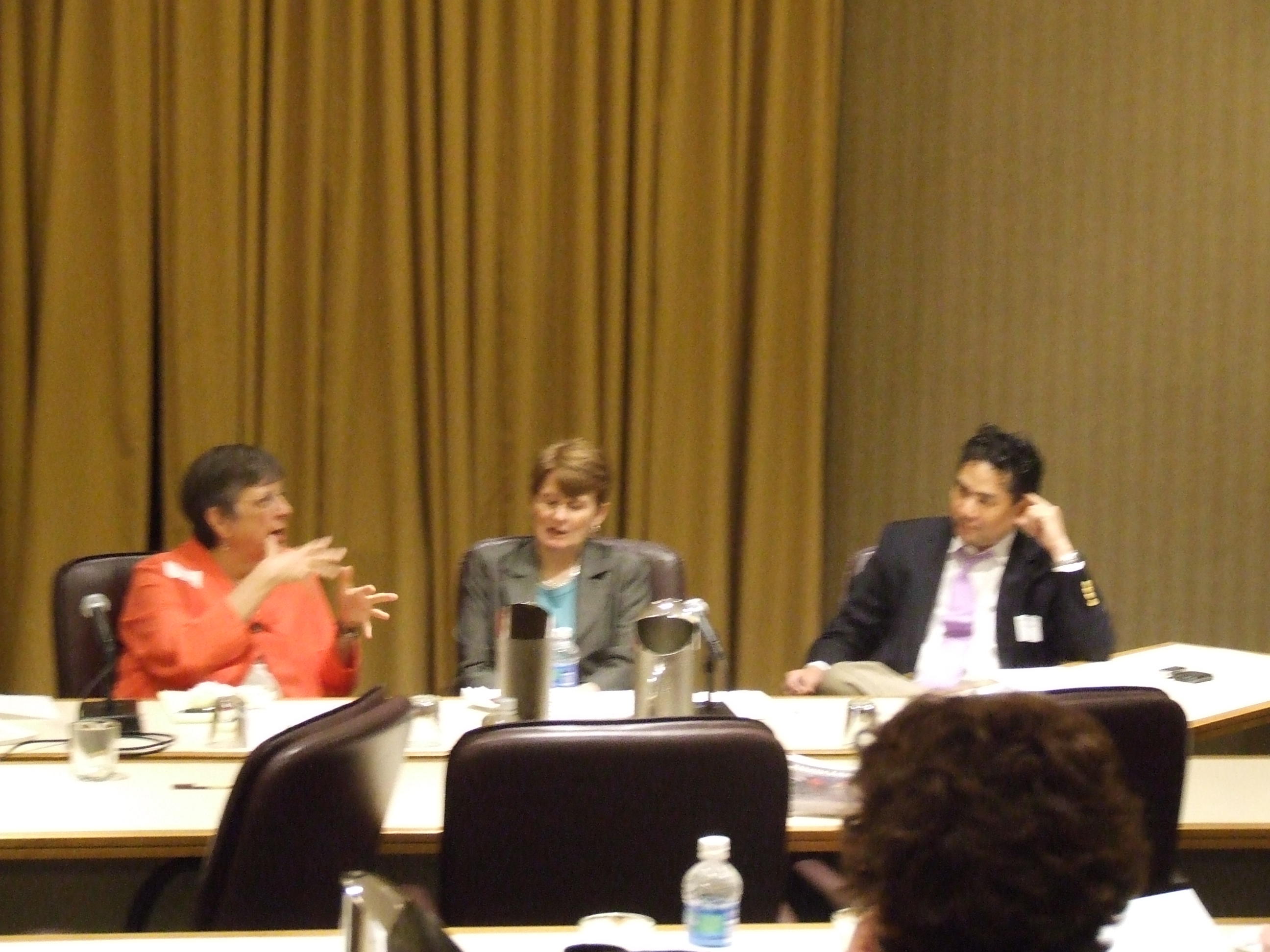 CPR President Rena Steinzor (left), the AFL-CIO's Peg Seminario (middle), and BNA's Stephen Lee.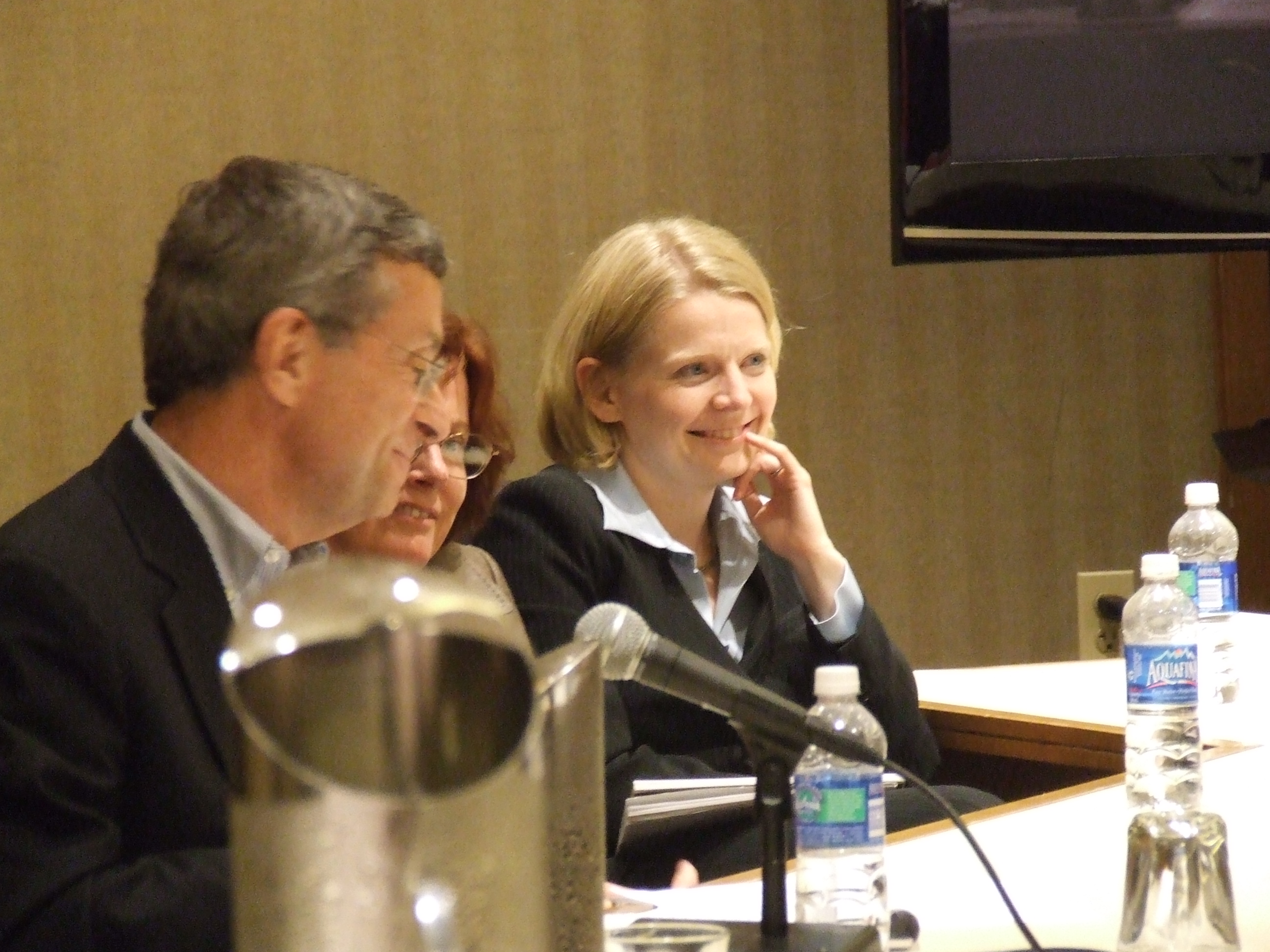 CPR Member Scholar Sidney Shapiro (left) and Senate HELP Committee staffer Lauren McFerran.
---
Puget Sound Adaptation Symposium
In January 2011, CPR and the Seattle University School of Law hosted Toward a Well Adapted Future in Puget Sound: A Symposium on Climate Change Adaptation and the Law. The event brought together national, regional, tribal, and local experts on climate change adaptation to discuss the implications of climate change for Puget Sound, as well as policy choices and the legal steps necessary to put them into action. Materials from the symposium include: