Matt Freeman on CPRBlog {
Bio
}
In an op-ed published in The Hill on Friday, CPR President Rena Steinzor makes the case that in appointing a successor to Attorney General Eric Holder, President Obama needs to find a prosecutor tough enough to go after corporate malfeasance with more than a series of comparatively weak deferred prosecution agreements.
She writes,
Of course, prosecutors can't send corporations to jail — they are inanimate paper entities. But forcing them to acknowledge that they broke criminal laws is more than a symbolic gesture, which is why corporate lawyers work so hard to avoid such outcomes. The stigma of such guilty pleas lasts, rightly spooking existing and would-be investors.
Holder's record in this area is tainted by his embrace of the "too big to jail" argument that the collateral damage from going after even the most serious corporate malefactors is intolerable. She writes,
This egregious off-ramp was spawned by the distorted fable the Fortune 100 have spun to explain the demise of Arthur Andersen, which followed its gigantic client, Enron, out of business within months after the sham finances they had erected together hit the press. The fable attributes Andersen's collapse to a criminal indictment lodged by Justice Department prosecutors. In truth, its clients had deserted the firm in droves when it was first implicated in the scandal, and the disclosure that employees had shredded tons of paper as soon as Enron was discredited hastened this exodus.
Full text
A group of eight CPR Member Scholars today submitted a letter to Reps. David Schweikert and Suzanne Bonamici, the chair and ranking member, respectively, of the House Committee on Science, Space, and Technology's Subcommittee on the Environment. The letter levels a series of powerful criticisms at Schweikert's proposed "Secret Science Reform Act," yet another in a series of bills from House Republicans aimed at gumming up efforts by the Environmental Protection Agency to exercise authority granted it by Congress to protect the environment.
Schweikert and his cosponsors maintain that the EPA is adopting regulations based on science that should be available to the public, but is not. That's true. But the bill steers clear of the actual problem, and instead focuses on harassing EPA regulators. The real problem with secret science in the regulatory process is that industry science is carefully shielded from public scrutiny by statute. By contrast, the studies Schweikert goes after are typically published in peer-reviewed journals. As the scholars write,
H.R. 4012 threatens to undermine the scientific rigor of EPA's decision-making while leaving the true "secret science" problem untouched. "Secret science" is indeed pervasive in some regulatory programs, yet H.R. 4012 does nothing to address the most serious problems since it inoculates from its reach existing, outdated legal provisions that tolerate the sequestration of research. For example, under Section 10(g) of the Federal Insecticide, Fungicide, and Rodenticide Act, the public and affected parties are not allowed to view the studies underlying EPA's licensing of pesticides until after the agency's registration decision is concluded, and even then the research is available only to the public under tightly constrained circumstances. 1 Even more problematic, as a result of aggressive trade secret claims, the research on the safety of more than 17,000 chemicals regulated by EPA under the Toxic Substances Control Act is completely insulated from public view by law. Such impediments to public access undermine independent evaluations of the evidence used by EPA in its regulation, yet they remain untouched by the very bill that promises to expose this secret science.

By contrast, H.R. 4012 targets publicly available research, much of which has been published in peer reviewed journals, as the area in need of heightened transparency. Even more perplexing, the bill tasks EPA -- not the researchers -- with the enormous task of amassing the data underlying each relevant study. If EPA is unable to summon the resources or time to access this underlying information or is otherwise unable to acquire the data, it is apparently prohibited from considering the stud(ies) in its regulatory decision.
The scholars go on to criticize the proposal because it would impose significant new costs that are "disproportionate to any plausible benefits," and "facilitate further mechanisms for harassing scientists."
The co-authors are CPR Member Scholars John Applegate, Holly Doremus, Emily Hammond, Thomas McGarity, Noah Sachs, Sidney Shapiro, Rena Steinzor and Wendy Wagner.
NRDC's John Walke live-tweeted Schweiker's hearing this morning on the bill. Take a look.
Full text
Yesterday, Catherine Jones, CPR's Operations and Finance Manager, received Public Citizen's 11th annual Phyllis McCarthy Public Service Award, in recognition of her contributions to the organization and the nonprofit community.
Catherine's been with CPR for eight of our eleven years, and she's been a lynchpin of the organization for most of that time. CPR began small — first as an idea shared by a group of scholars around a restaurant table — then morphed into a somewhat more formal gathering of scholars, and then over the course of a few years grew out of its "garage band" phase into the full-fledged organization that's now making a real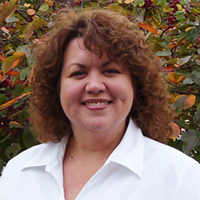 difference.
Anyone who's ever built an organization of any type — a nonprofit, a small business, a theater company, you name it — will recognize the challenges inherent in organizational evolution of that sort. Catherine made — and makes — it possible. She figured out how to navigate the challenges of tax filings and unemployment, she built the scaffolding for our fundraising efforts, she devised ways for us to function as the virtual organization that we are with staffers scattered across the region and scholars across the nation.
As CPR Executive Director Jake Caldwell said in nominating her for the award, "Catherine handles every such task with an incredible amount of good humor, patience and persistence, giving our virtual group a strong sense of cohesiveness and structure…. Catherine is the foundation that enables all of us to work at our full capacity at CPR. She truly amplifies our effectiveness and voice with her talents and support. And because she shares our values, we also benefit from her enthusiasm and sense of purpose."
The award is named for Phyllis McCarthy, a 24-year employee of Public Citizen's Health Research Group, who passed away in November 2002. She worked for 24 years as a managing editor and office manager, playing an integral part in the development and preparation of publications, reports, medical journal articles and petitions to government agencies. The award recognizes individuals who have worked long and hard for a public interest group, performing critical functions as did McCarthy, but who have not received public credit commensurate with their contributions.
Catherine said in her remarks accepting the award that "service to a worthy cause is its own reward." She's exactly right about that, of course, and she brings to the task a palpable sense of joy and fulfillment that makes everyone else's job more fulfilling, too.
We're all incredibly proud of her, and grateful to Public Citizen for recognizing her outstanding work.
Full text
Update: Verchick's testimony is here.
On Thursday, August 22, CPR Member Scholar Robert R.M. Verchick will testify before California's "Little Hoover Commission" about land-use planning to address the threat of climate change. The Commission is conducting a study of climate-change-adaptation efforts in the state, and Verchick, a professor at the Loyola University New Orleans College of Law and a former EPA official, will bring his expertise in environmental regulation, climate change adaptation and disaster law to the table.
We'll post his testimony to our website on Thursday, here. But you can also watch the session live. It'll be streamed at http://www.calchannel.com/. (Look for a link to the Little Hoover Commission.) The panel begins at 10:30 Pacific Time (1:30 ET).
Full text
CPR Member Scholar John Echeverria has an op-ed in Wednesday's New York Times on the Supreme Court's end-of-term decision in a land-use case, Koontz v. St. Johns River Water Management District. Although the case has been somewhat overlooked amidst the Court's evisceration of the Voting Rights Act, and its landmark decisions on same-sex marriage, it has long-term and critical implications. Echeverria warns that the decision will:
result in long-lasting harm to America's communities. That's because the ruling creates a perverse incentive for municipal governments to reject applications from developers rather than attempt to negotiate project designs that might advance both public and private goals — and it makes it hard for communities to get property owners to pay to mitigate any environmental damage they may cause.
The majority opinion in the case, written by Justice Alito, reverses a ruling by the Florida Supreme Court -- a chain of events with eerie overtones for anyone with a 13-year memory! The ruling blocks a Florida water management district's denial of a developer's application to "fill more than three acres of wetlands in order to build a small shopping center." The district had requested that the builder either reduce the size of the development or make other adjustments to offset the environmental effects of paving over a chunk of Florida's beleaguered wetlands. The developer refused, and thus his application was denied.
But the Supremes regarded that as a "taking" that diminished the value of the developer's property. Echeverria writes:
Full text
CPR's Lisa Heinzerling has an article in the most recent issue of the Pace Environmental Law Review, Inside EPA: A Former Insider's Reflections on the Relationship between the Obama EPA and the Obama White House, in which she discusses the ways that the White House Office of Information and Regulatory Affairs (OIRA) under Cass Sustein exercised control over EPA's regulatory process. She writes that, using cost-benefit analysis as a point of access, OIRA
departs considerably from the structure created by the executive orders governing OIRA's process of regulatory review. The distribution of decision-making authority is ad hoc and chaotic rather than predictable and ordered; the rules reviewed are mostly not economically significant but rather, in many cases, are merely of special interest to OIRA staffers; rules fail OIRA review for a variety of reasons, some extra-legal and some simply mysterious; there are no longer any meaningful deadlines for OIRA review; and OIRA does not follow – or allow agencies to follow – most of the transparency requirements of the relevant executive order.

Describing the OIRA process as it actually operates today goes a long way toward previewing the substantive problems with it. The process is utterly opaque. It rests on assertions of decision-making authority that are inconsistent with the statutes the agencies administer. The process diffuses power to such an extent – acceding, depending on the situation, to the views of other Cabinet officers, career staff in other agencies, White House economic offices, members of Congress, the White House Chief of Staff, OIRA career staff, and many more – that at the end of the day no one is accountable for the results it demands (or blocks, in the case of the many rules stalled at OIRA). And, through it all, environmental rules are especially hard hit, from the number of such rules reviewed to the scrutiny they receive to the changes they suffer in the course of the process.
All in all, it is a stinging indictment, offered by a scholar who experienced the relationship between OIRA and the EPA for herself.
Full text
Last week, CPR's Tom McGarity had a column in the Christian Science Monitor, describing the ways that the political right's war on regulation and enforcement helped contribute to the West, Texas, fertilizer plant explosion last month. Today, he's got a separate piece in the Dallas Morning News (and this past Friday, it was in the Houston Chronicle) taking a look at the Texas legislature's response to the disaster.
In the piece, McGarity takes a state legislator to task for declaring — even while the investigation into the West disaster is still ongoing — that "'the state of Texas is in good shape' when it comes to regulatory programs designed to protect its residents from future explosions. Therefore, he didn't see the need for 'any major changes.'"
McGarity notes that Texas doesn't even have an occupational safety and health entity that might have inspected the plant. Had it, he writes, its concern for worker safety
would have alerted it to the risks posed by the ammonium nitrate. And the steps taken to reduce those risks would have protected the entire community of West, not just the workers. When it comes to protecting public health and safety from threats posed by unsafe fertilizer plants in rural areas and equally dangerous industrial operations in major cities, Texas politicians have adopted a Wild West attitude that gives Texas businesses great freedom to innovate and grow the economy. But the Legislature and the governor have been less concerned about ensuring that these companies exercise that freedom in a responsible manner and are held accountable when they don't.
It's well worth the read.
Full text
CPR's Tom McGarity has an op-ed in this morning's Christian Science Monitor describing the regulatory environment in which that West, Texas, fertilizer plant came to have a large stockpile of explosive material while operating with little or no oversight from state or federal authorities. An April 17 explosion at the plant claimed at least 15 lives and destroyed several hundred homes.
McGarity notes that Texas has no state program for occupational health and safety, so leaves such matters to the federal Occupational Safety and Health Administration (OSHA). But with its tiny staff of inspectors (2,400 in all), OSHA's its resources are stretched so thin that it has inspected the plant just once -- in the mid-1980s. Similarly, the Environmental Protection Agency (EPA) has insufficient staff to inspect more than once a decade. Meanwhile the Texas Commission on Environmental Quality is so small, it can only respond to complaints. He writes:
These regulatory agencies are supposed to be protecting the public from the risks posed by unsafe workplaces, releases of toxic pollutants, and catastrophic explosions. Yet their failure to focus on the risks posed by the West Fertilizer Company is not atypical. We saw similar failures with the 2005 Texas City refinery explosion (15 workers killed, 170 injured), the 2008 explosion at the Dixie Crystal sugar refinery in Georgia (14 workers killed), and the 2008 explosion at a Bayer CropScience chemical plant in West Virginia (two workers killed).

This lack of attention to the safety of our workplaces and neighborhoods is no accident. It is the product of a concerted attack by the US Chamber of Commerce, industry trade associations, and conservative think tanks on what they see as onerous regulatory programs – but ones that were enacted by Congress over the years to protect the public from irresponsible corporate misconduct.
Full text
This morning, CPR President Rena Steinzor will testify before the House Energy and Commerce Committee about the proposed Energy Consumers Relief Act of 2013 (ECRA), yet another in a series of bills from House Republicans aimed at blocking federal regulatory agencies from fully implementing the nation's health and safety laws — in this case such landmark legislation as the Clean Air Act, and any other law enforced by the Environmental Protection Agency that is in any sense "energy-related."
Here's the nut paragraph of the bill:
Notwithstanding any other provision of law, the Administrator of the Environmental Protection Agency may not promulgate as final an energy-related rule that is estimated to cost more than $1 billion if the Secretary of Energy determines under Section 3(3) [of ECRA] that, with respect to the rule, significant adverse effects to the economy will be caused.
In other words, the Secretary of Energy would have veto power over EPA.
Here's Steinzor's description of the proposal:
The ECRA is nothing more—and certainly nothing less—than yet another attempt by certain Members of Congress to shield some of the wealthiest and most heavily subsidized corporations in history from the relatively modest financial costs associated with carrying out their businesses in a manner that does not place people and the environment at unreasonable risk of harm.
Full text
This morning, CPR President Rena Steinzor testifies before the House Committee on Small Business's Subcommittee on Investigations, Oversight and Regulations. From the witness list, it would appear that this'll be another in a series of hearings structured by House Republicans to inveigh against the regulations that protect Americans from a variety of hazards in the air we breathe, water we drink, places we work, products we buy, food we eat, and more.
If history is any guide, most of the testimony and discussion will focus not on how best to protect Americans from such problems, but on the costs to small business of doing so. Steinzor is the lone witness permitted to the minority party -- the Democrats, that is -- and as such, could well be the only person who mentions the benefits of regulation. Study after study has demonstrated that the economic benefits of regulation vastly exceed the economic costs. Indeed, before a significant regulation can be finalized, the regulatory agencies must conduct an extensive cost-benefit analysis to be certain that the benefits of the rule exceed the costs. That process is not without flaws: Typically it is slanted to overstate the costs and understate the benefits, and it focuses on economic benefits, ignoring those that cannot be readily expressed in dollar terms. But it's the process this and previous administrations have relied upon. For years, opponents of regulation took the line that we needed to be sure benefits, so measured, outweigh costs. They got what they wanted, but can't take "yes" for an answer, so now they simply rail against costs, and ignore the benefits.
Steinzor will remind them of what those safeguards bring us in terms of lives saved, workdays not lost, health care dollars not spent, ecosystems preserved, and more.
Full text